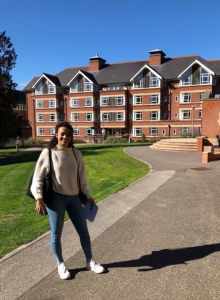 As a junior doctor working on the frontline during the coronavirus outbreak, I have been especially reflective over these last few months. The crisis has made me re-examine what is truly important in my life and appreciate the little things. Moreover, it has made me feel very nostalgic about my time at St Edmund's and grateful for the opportunity that I had to study there little over a year ago.
My time at Eddies was one of the best experiences of my life. Moving to Cambridge was a chance to step away from day-to-day life on the wards and explore a completely new field. I was excited and a little nervous; Was I doing the right thing? Would I forget all my medical knowledge? Would I even want to come back? But after graduating with an MPhil in Management in July 2019 and returning to clinical practice a month later, I can confidently say I have no regrets. Click here for my review of the course, otherwise, read on to hear about some of my favourite moments as an Eddie's student. Hopefully, it will inspire you to apply to Cambridge and consider St Edmund's as one of your college choices!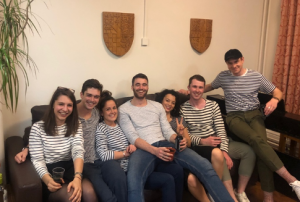 From the first moment I arrived, Eddies felt like home. Everyone was incredibly welcoming and helped me settle in right away. Those first few nights socializing at Eddies Bar and in the CR will remain some of my fondest memories. I met a group of people who are now some of my closest friends and have countless memories of us unwinding in the CR playing practical jokes, either over a cup of tea or a cheeky drink. On the topic of drinks, Eddie's Bar is one of the most underrated places in Cambridge, so if you ever get a chance to attend any of the Eddies' Bops, you will not be disappointed! When you visit, you should also take a moment to visit the gardens behind Brian Heap. In the summertime, it's lovely to sit out, have a BBQ, play football or throw a ball around. For those of you like me who are lucky enough to find your other half in Cambridge, it's a great spot for a picnic date!
Eddies may not be the oldest or most fancy of the Cambridge Colleges, but it is by far one of the most diverse and most inclusive Colleges I have experienced. As a BAME woman, this is particularly important to me and something I appreciated during my time at St Edmund's. There is no High Table at Formal Dinner and frequently, you see the students and Fellows of St Edmund's socialising together and sharing experiences. This makes for a non-hierarchical and welcoming College feel.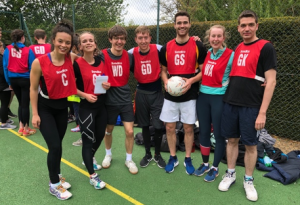 As a smaller College, we also punch far above our weight on the sporting field. A few highlights for me included being second fastest individual at Queen's Ergs, triple over-bumping at May Bumps and narrowly missing out on the final at Mixed Netball Cuppers (due to a VERY controversial last-minute umpiring decision against Jesus College)! There is an amazing sense of teamwork and solidarity when you're waking up at 6am to go to training or giving it your everything to win the extra point or catch the boat ahead.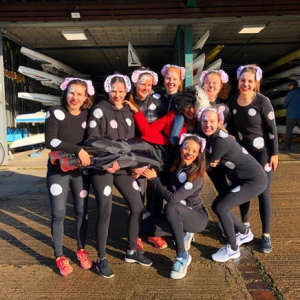 If you needed any more convincing about how much I loved my time at Cambridge, I'm relocating back to the area from August for at least four years to continue my clinical training and do research – I can't wait! If anyone wants to chat more about life at St Edmund's, please get in touch with me over Twitter, Instagram or LinkedIn.
Twitter: @JordanMoxey
Instagram: @jordanmoxey
LinkedIn: https://www.linkedin.com/in/dr-jordan-moxey-baa81415b/
Course Review: https://www.jbs.cam.ac.uk/alumni/alumni-profiles/mphil-in-management/jordan-moxey/