I first heard that my affiliate undergraduate application in Medicine at Cambridge university was not taken up by Lucy Cavendish, the college I so eagerly wanted to be a part of but had been picked from the pool by St Edmund's College. I had mixed feelings as I had little knowledge of Eddies but ecstatic that despite not having met me, they were keen to offer me a place to achieve my childhood dream of becoming a doctor, a trauma surgeon! Maybe because they hadn't met me and didn't know what a challenge I could or would pose for them. The conditional offer required AS and A levels, qualifications I did not attain as I studied abroad but more than fulfilled having done several degrees that would surpass this requirement.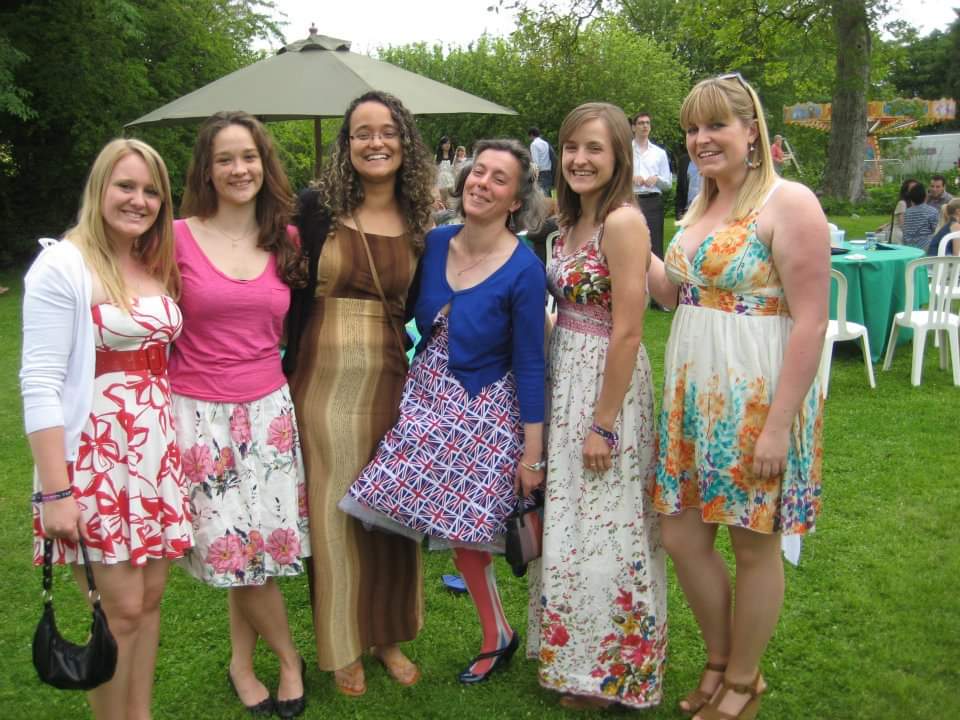 I was determined to achieve this and not let this get in the way! I enrolled for AS and A levels in biology, physics, chemistry and maths while completing my Masters in Medical Anthropology at Oxford University (the rivalry I know) and it was already December. It was hard work, but I managed to cover the material required and get enrolled in the community college for night classes. However, my A-level exam schedule clashed with my MSc exams regardless of which board I used or what country I tried to sit them in. I was stuck so I drove down to meet with Senior Tutor Dr Judith Bunbury rehearsing what I would say to convince her that I still deserve a chance and provide evidence that she may ask for. Everyone at Eddies was so friendly, especially Judith. Judith was approachable and a breath of fresh air. Within ten minutes, she said it was ridiculous that AS and A levels were a condition when I had university degrees in the sciences mentioned and studying for a Master's at a reputable university in the UK. We had a long chat about Eddies and my goals, and I met other members of Eddies. I immediately knew I would not only fit in, but I would belong, thrive and love it! During my years at Eddies, we overcame many challenges and shared unforgettable moments with our small Eddies family.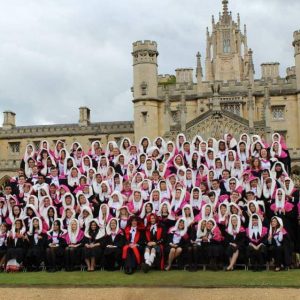 I settled in well and got to meet many fellow students from all over the world. Margaret Bradley and Naomi were always available for hugs and coffee when things got rough, Ann Kaminski who was ambushed into being my college tutor became a great friend and close family. She helped me through bereavements, financial struggles and debilitating illnesses. Ann got me through not only graduation but continues to be a part of my foundation to this date. I bet she regrets sitting next to me at the matriculation dinner :). If you ever need someone to take down Mike Tyson in your corner, I would recommend Ann.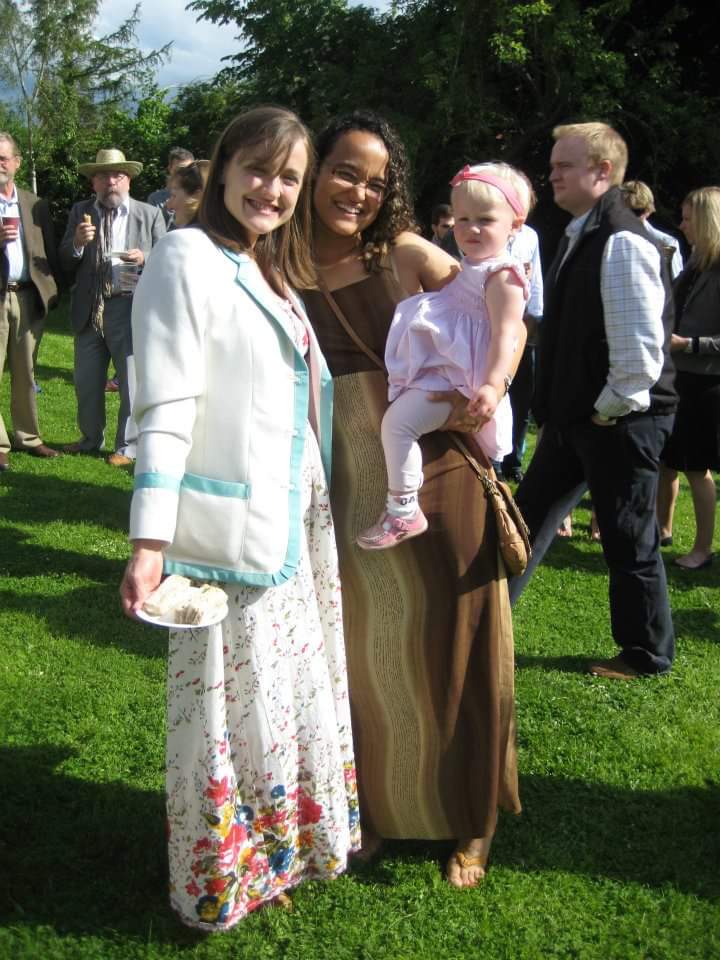 Eddies is home and family. Andy, our chef, and Marek ensured I got meals and snacks despite coming home late from the hospital. Anna and Naomi ensured I had someone to talk to when I faced various challenges upon my return from illness, Stuart Eves, my physiology supervisor, spent his free time working on my study skills and revision methods as I struggled upon my return. Moira helped me with different tasks that I found difficult coping with while reintegrating. Janusz, who hired me as a weekend receptionist, made it his mission to resolve issues that worried me. Tracey and Marcie who fed me and cleaned up after me when I was ill and brought me a hot drink when I was studying frantically. As a team and family, we managed to get me through something many, including myself, thought was impossible – achieving my dreams.
Eddies has been an integral part of my personal and professional life. Being small with initially 150 students that later grew to 450, we had the opportunity to get to know each other well, never being considered just a number or another student to the staff. Our coffee mornings and afternoons were a welcome break especially during Easter term when stresses were running high.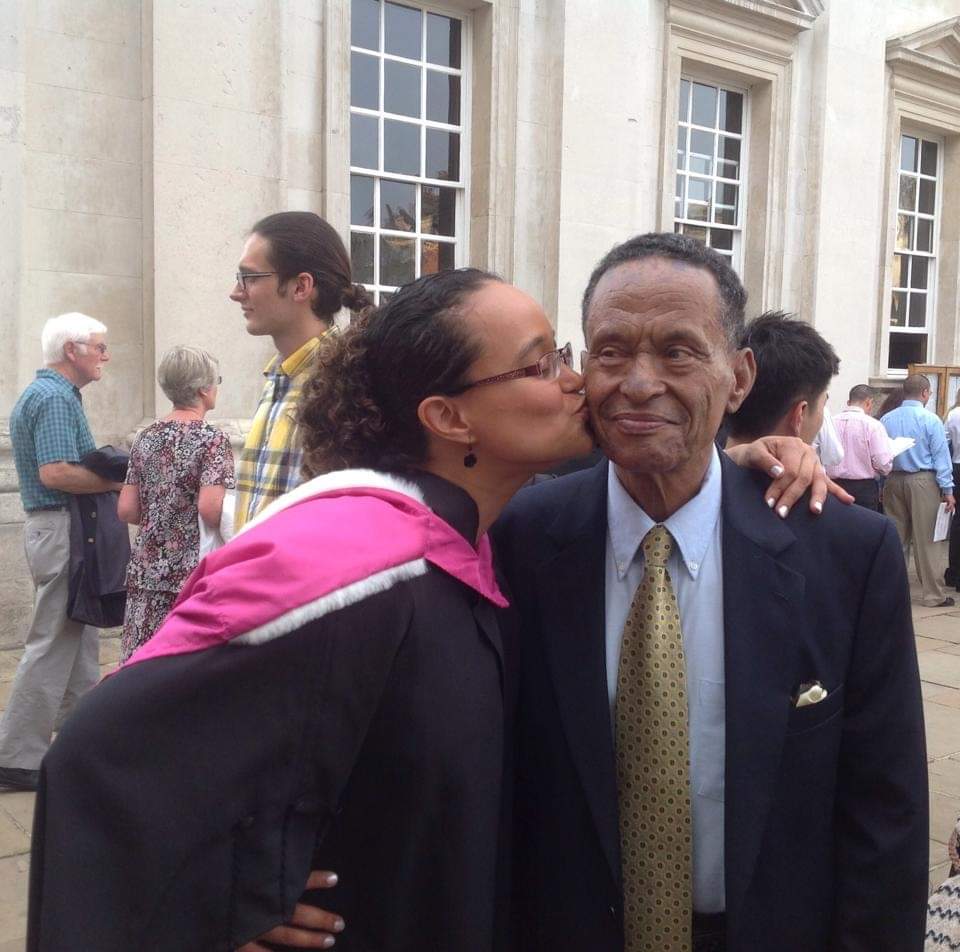 The many dinners in Bene't house and Brian Heap kitchen with friends I still hold dear to this day. The laughter, the discussions around ethics, projects we have worked on and PhD theses continue to make me smile. Christmases spent organising potluck lunches for all who couldn't afford to travel home to be with family. It was great fun and a cultural eye-opener.
I know from talking to my colleagues and fellow students, this isn't the norm at any university. Many aspire to achieve a home away from home, but I can certainly say, Eddies and the staff and students that are Eddies certainly achieved it in my case. In addition, I must admit, I was certainly the problem child, not in the sense of personality or character but the challenges that life threw our way.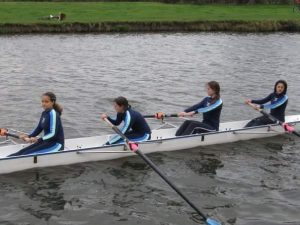 Eddies added not only to the intellectual and social stimulation that Cambridge university offered, and it has a lot to offer, but it presented many opportunities one may not consider without the nudge dished out by those who surround us. The beautiful, quiet and misty sunrises with the clanking of our oars when rowing, the excitement of bumps and the terrifying experience of 'catching a crab', playing football next to the orchard, being part of our beautiful Brereton twins' lives and development, the meals with the many friendships that have endured. All opportunities our close-knit college offered. Eddies is truly a part of my family and continues to be with regular visits and playing a crucial part in my wedding.
I can't express my immense heartfelt gratitude to Eddies for dragging and sometimes carrying me through one of the toughest and roughest times in my life and making it pleasurable and focused on achieving my dreams and goals. I hope that I make their sacrifices worthwhile in the long run.