Having spent a large part of my 20s as a member and resident of St. Edmunds College, it is only natural to reflect upon how big a role Cambridge and particularly, Eddies, has played in my personal and academic development.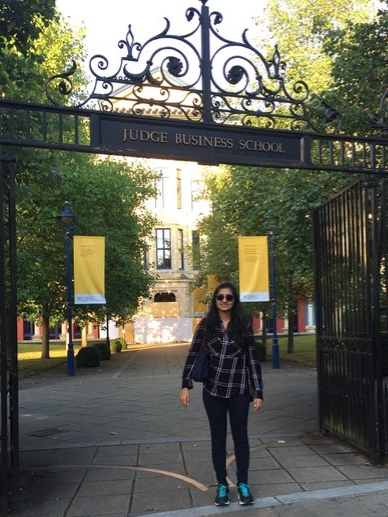 I arrived a timid international student at St. Edmund's College for a Master's degree in operations back in 2016. Cambridge seemed small and isolated compared to how I was used to living, and I was convinced that it would be enough to live here for my 9-month degree, after which I would probably apply for a job elsewhere.
I had just moved from New York City, where I lived for five years, under the well-known hustle and bustle. Having completed one year at an unsatisfying job in the banking sector, I had arrived at Cambridge in the hopes of finding my next passion, something that would be more meaningful. Studying mathematics as my undergraduate degree, I was always told that it would be easy for me to switch careers, but I found it difficult to do so. I was extremely hesitant and completely overwhelmed by the idea of being at this institution and the unsurmountable task it seemed I had undertaken. How could I keep up with the achievements of previous students who walked the same streets and lived in the same rooms, while at the same time find something impactful to do?
Fast forward to today, and I find myself at the forefront of Covid research as part of a team that is leading the coronavirus task force response in East of England. In the last few years, I found my passion, which is to apply the skills I've learned in my operations degree to improving healthcare. I couldn't be more satisfied that I'm able to truly utilize the degree I'm pursuing as part of my PhD programme at Cambridge to contribute to something so worthwhile and impactful.
It is not only the academic progress I've made that defines my time here, but also the equally pronounced personal aspects.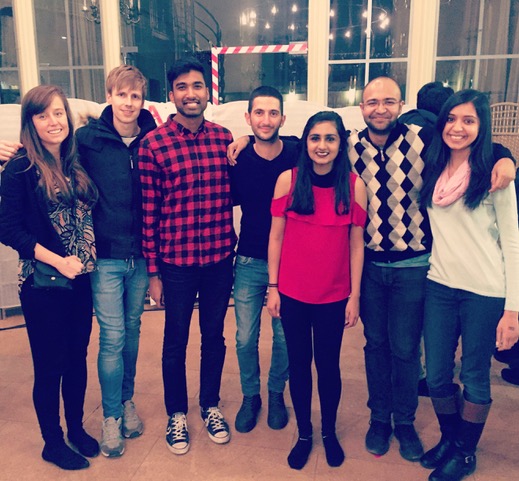 What has helped me get through the barriers of uncertainty and under confidence is the community at Eddies that made me realise that I was not alone in experiencing what I was feeling. Everyone wanted to study hard but also needed time off to relax.
A kind and generous community, the calmness of the college grounds, sunset walks in the garden, fun nights in the CR, a new set of students every year, stimulating conversations at formals – it gave me the feeling of belonging and made me want to stay.
In the midst of all of this, the most special thing that happened was that I met my life partner in Cambridge and got married to him recently. I was lucky to have made lifelong friends at Eddies who made it to our wedding to celebrate with us.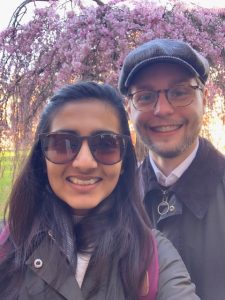 As a couple, St Edmund's will always be special to us, as it is here that we had our first date, and the maisonette we live in is our first joint home after marriage.
Our experience of building and starting a new life together here will be in our hearts forever.