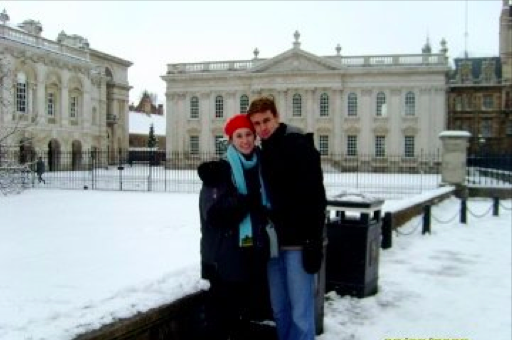 When Dr. Sean Butler called me on New Year's Eve to ask me to join the matriculation class of 2008, I sat down on the bed of our FEMA trailer and sobbed. As a Cajun girl from New Orleans living in the middle of the destruction left in the wake of hurricane Katrina, studying at Cambridge was the last thing anyone but my closest friends and family imagined for me. The idea of Cambridge as an institution is overwhelming. One instantly conjures images of Newton and Darwin and grand imposing buildings filled with the most brilliant minds. And it is all those things, but what I didn't realize until I arrived is that it is also filled with good, kind, and generous people who would become some of my closest friends in the world. In 2008, St. Edmund's had around 300 students representing 75 nationalities. We laughed that going to dinner in college was like attending the UN General Assembly. Coming from a place with a generally homogeneous background — people in Louisiana tend to grow up there and stay there –developing friendships with people from such diverse backgrounds rocked my worldview. While I grappled with unfamiliar British concepts and Cambridge traditions such as an unwritten constitution and May bumps, I also learned about Afghani poetry and the lives of an IDF soldier, an Olympian, and a single mother.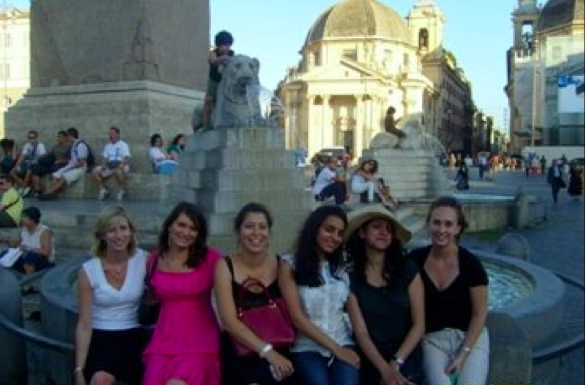 My DOS Dr. Sean Butler and our law fellow Catherine Dobson made sure that our group of law students felt like a family. Dr. Butler and his incredible wife Penny welcomed us into their home for garden parties and Christmas lunches and made their house in the countryside a safe place of escape. They quickly became my British family. Our little intake of law students became inseparable. So inseparable I married one of them seven years later.
When Asif and I returned to Eddies last year to finally receive our MA's it was like a homecoming. I am an incredibly proud Alumna, in the way only an American born in the south can be–we may not have a football team, but I will tout my Eddies paraphernalia every way I can. I never miss watching a boat race, even if it is on my phone from the middle of the Sahara, because I know there will be at least one Eddies rower to support. My St. Edmund's experience made me into someone I am proud to be. It gave me a circle of friends who drive me to think critically; it gave me a husband who pushes me to be the best version of myself every day; and it massively expanded my empathy and understanding in a way that makes me a better diplomat and global citizen.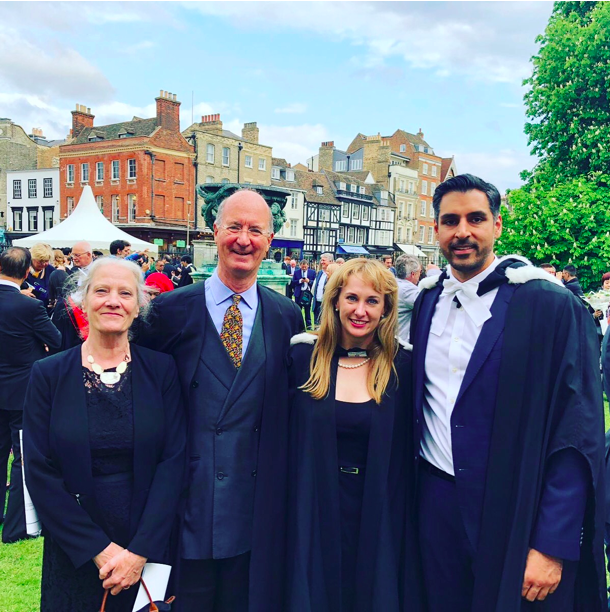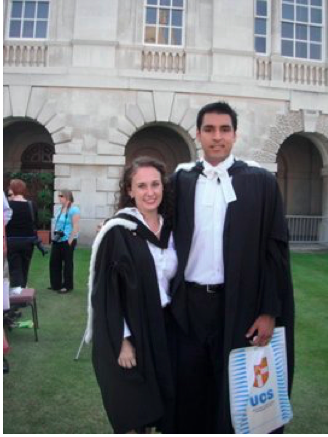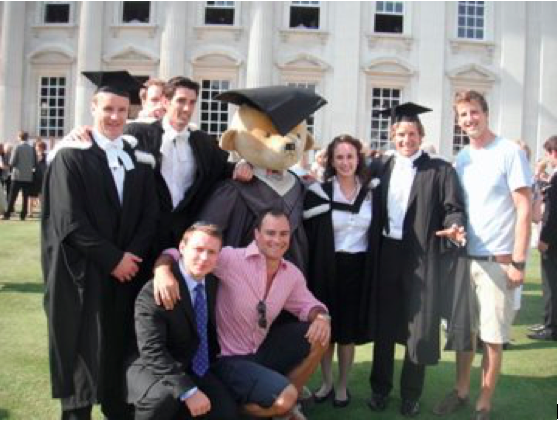 Leah Boyer is a U.S. Diplomat with the U.S. Department of State who works daily to promote peace, support prosperity, and protect American citizens while advancing the interests of the United States abroad. She currently serves as the Economic Officer responsible for trade and investment policy at the U.S. mission to the United Arab Emirates. In her present role, Leah is at the forefront of spotting trends that shape our modern financial world and the United States' position in it. She works daily with top representatives from the greater inter-agency, including the U.S. Treasury Department, The Federal Aviation Administration, and The U.S. Department of Commerce; the UAE government; and top private sector CEOs. Previously, she served as U.S. Cultural Attaché in Algeria and as Vice-Consul in Moscow, Russia. In her position as Cultural Attaché she dedicated her time to women's and youth empowerment and secured and managed USD millions in grants for local civil society initiatives. As Vice Consul in Moscow, Leah worked to protect U.S. citizens in the largest consular district in the world. She regularly traveled to Siberian prisons and attended criminal trials to negotiate for the welfare of U.S. citizen prisoners on behalf of the U.S. Government. Her reports have been lauded across the Department and Leah has won multiple State Department awards for her dedication and service. Leah has an MA (Cantab) in Law from the University of Cambridge- St. Edmund's College and graduated with honors from the University of Louisiana. She has also studied at La Sorbonne and L'Université de Mons-Hainaut. Leah speaks French and Russian. In her free time, she enjoys learning to play tennis and traveling.