Nevertheless, she laughed!
As my PhD in Cambridge and St. Edmund's is coming to an end, the most important aspect of my life here were the people who changed me, shaped me and taught me so much about life.
I turned 30 during my PhD program. As a single Pakistani woman, I had begun to feel more and more isolated within the Pakistani community in Cambridge where being unmarried and single made me seem anonymous or even suspicious. The choices I made in my twenties had led me to carve a path which was different and quite difficult. It became clear to me that during my years of freedom and exploration I need to look elsewhere for friendships: away from my countrymen and women, nice and generous as they were. Hence, the friends I met at Eddies salvaged my freedom and I found a platform to explore every inch of my personality unashamedly. I could be anyone or whoever I wanted to be and found support for that version of myself. One wonders if other colleges at Cambridge allow such a class-less and diverse inter-mixing of individuals? My previous MPhil experience at another Cambridge college suggests otherwise. Eddies is unique in its makeup of how groups are formed across genders, race and socio-economic backgrounds.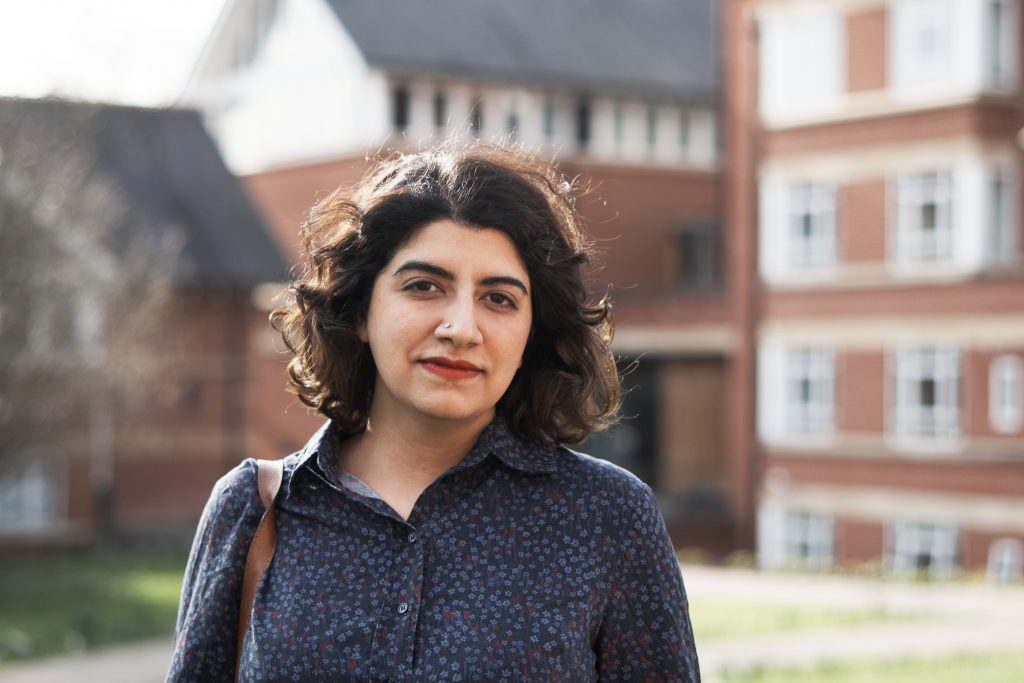 The group of friends which I discovered at Eddies was the single most uplifting experience of my whole life. However, for me laughter is my main take-away from my time at Eddies. The kind of laughter which brings people together in the dining hall for extensive hours. Laughter which binds the whole community together and the kind of laughter which runs as a thread between days, weeks and even years. I would never turn my nose around as an academic on the value of laughter because this comic flare which me and my friends held between us, enriched our imagination and fed our souls. It sharpened our creative abilities and led us to make theatre and art of all kinds, it propelled us to travel around Europe and take our spirits with us. It allowed us to bond and connect so deeply and be there for each other in times of extreme need and desperation. In short, laughter made us gritty and resilient, it helped us sustain an extremely challenging academic life at Cambridge while keeping us all together.
Some of the most special people without whom this was impossible are Valentina and her extremely interesting and enchanting love life, Zoe Cronin a blessing, John aka Yahya and his cynicism, Patrick Catach the nicest man in the world, Andre who made every holiday extremely memorable, Freddie- yes just Freddie, Julian and Nishan= together, even better, the Spanish family (Diego, Javi, Miguel, Flora), Esteban, Fernando- yes even him, Benson, Jeremy, Aastha Dahal for being a woman of courage and character, and Muntazir Abidi for being the most amazing Pakistani man-friend ever.     
Thank you Eddies