It had always been my dream to study at Cambridge University. So when it came to decide either to accept the full government scholarship to do my degree at a university in Singapore, or to take the offer from St Edmund's College, my heart was set on Cambridge, even though financially it made more sense to accept the scholarship. I followed my heart and it is a decision I never regretted, my experience at St Edmund's proved to be all I hoped for and more. 
St Edmund's is unique in that it is a mature college with a very international student intake,  the majority of which are postgrads. Everyone was very warm and friendly, which made me feel immediately welcome.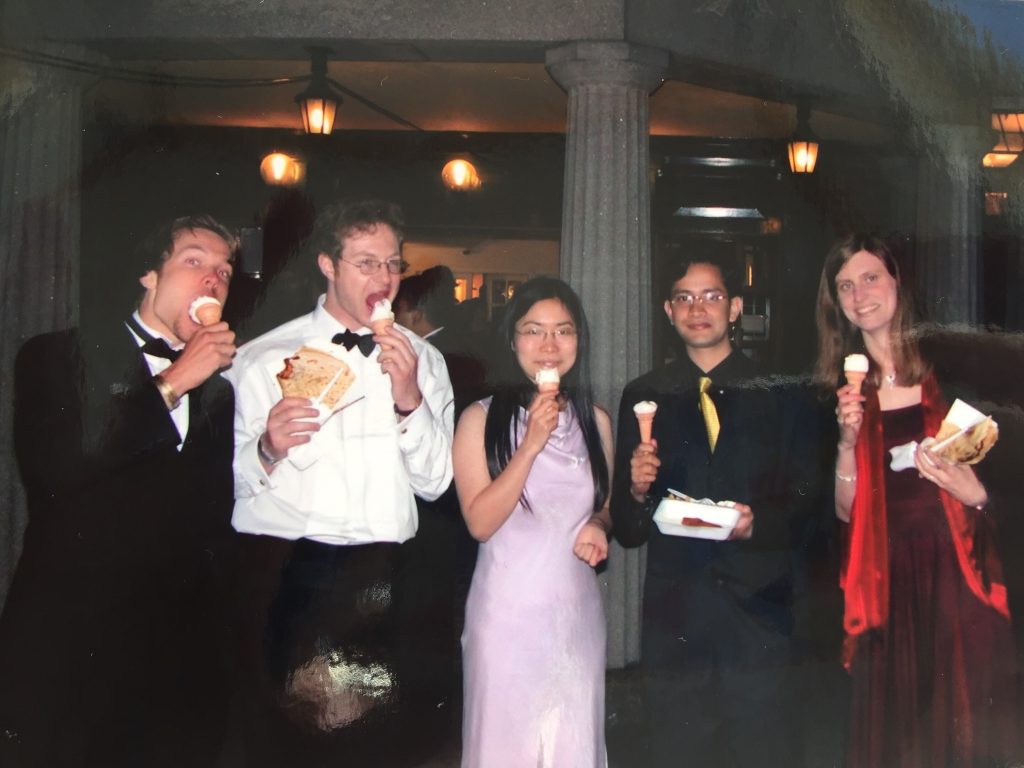 I was keen to engage in college activities to experience the student life at Cambridge to the fullest. I put myself forward and became the Finance Officer in the Finance Committee in my first year. I very much enjoyed the experience and I was elected to be the CR Treasurer the following year. I enjoyed the brainstorming and lively discussions, taking decisions to make the most of the available CR funds for college students. It was also a very enriching experience working with the CR committee on all other aspects of college life and participating in fellows' meetings as a CR representative.
The college has an excellent sporting tradition and everyone was encouraged to take up sports. I started the college badminton team the year I joined and recruited some excellent college members including a fellow who used to be in the Scottish National Badminton team to be our coach, and my economic colleague who was in the Indian National badminton team – he became our star player! It was a great pleasure to initiate a new college team and led it to success.
Rowing is a long cherished Cambridge tradition and St Edmund's has very strong rowing teams. I enrolled in the college women's rowing team and it required lots of hard work, stamina and teamwork. I still remember vividly getting up before dawn during the winter mornings in the cold and darkness, cycling all the way to the college boat house for training on the Cam. I really enjoyed being part of the team despite the grilling training. This experience also instilled in me the importance of sportsmanship and camaraderie which I carried on in my professional life.
After graduation I was selected to join Deutsche Bank's graduate training program. I also enrolled in the reputable Chartered Financial Analyst professional qualification. Working full time and studying for a tough qualification was challenging, but my college multi-tasking experience prepared me well for this. I passed all three level exams the first time round and am now a proud CFA charter holder.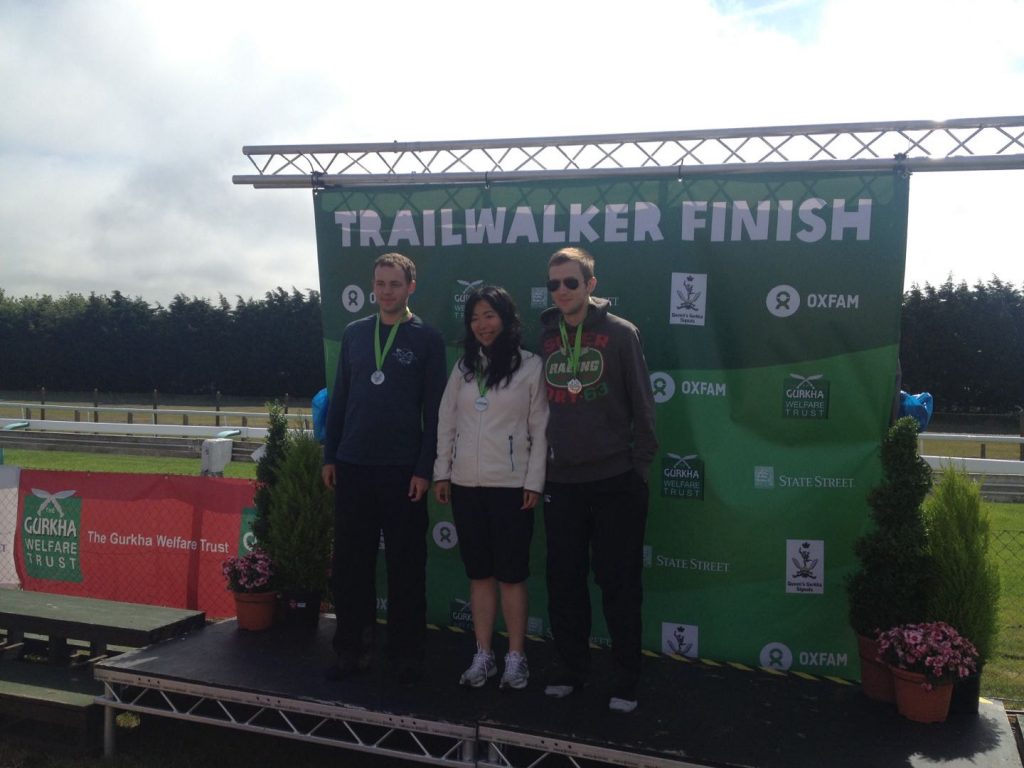 After five fulfilling years at Deutsche Bank, an exciting opportunity arose and I moved to my current company, Mitsubishi UFJ Securities. In 2013 I organised three teams in my company to take part in the UK's number 1 team challenge, the TrailWalker challenge. The challenge involves hiking 100km non-stop across South Downs in teams of four. Despite the challenging weather conditions – hot and humid during the day, rain and thunder in the evening – my team completed the course successfully and my personal time was 23 hours and 56 minutes. We raised over £8000 for charity.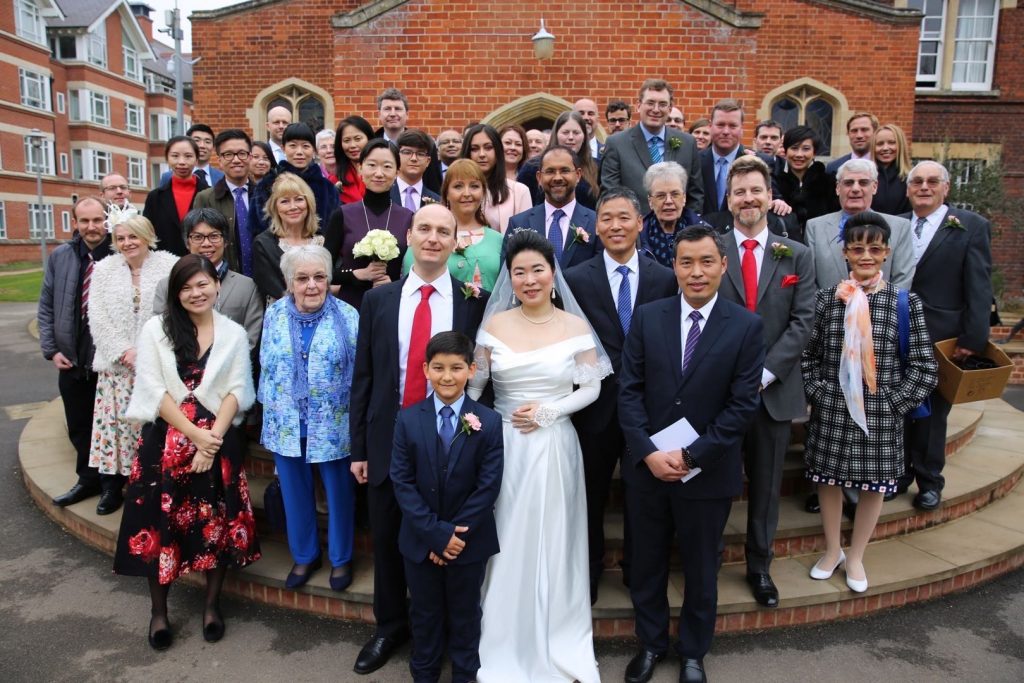 The college is also very special to me in a personal way. In 2017 I got engaged to Ben, a graduate from Queens' College Cambridge, and during an alumni event when I shared the news, the Master warmly invited us to hold our wedding ceremony at the college. Just like my student days, everyone in the college from the development office to the Dean, were so helpful in putting our big day together. We had such an amazing wedding at the college, joined by our family and friends, many of whom are from the college. Our ceremony was held in the college chapel, the same place where I had my graduation rehearsal – it was truly a special and unforgettable experience and I am very grateful.
Our daughter Isabella was born in November last year. As a mum, my wish for my daughter's university experience is the one I had at St Edmund's college – I hope that she will also be able to live her student life to the fullest, in both academic studies, sportsmanship and in character.