When I think back to my time at Cambridge I see things in snapshots; tea and biscuits in the CR, fancy dress bops, dusty sunlight glancing through the Benet House windows, the tiny bar which seemed to always be open at 3am, formal halls full of gowns and people trying to remember which side their bread roll was on, revising in the sunshine on the field and the sounds of the stiff library doors as people wandered through to their rooms, often in their dressing gowns. Most of all I remember being happy at college.
I was 21 when I arrived at Eddies to read for a BA in Archaeology and Anthropology. I don't know if there had been a conscious decision in admissions, but it was a lively cohort that matriculated that year – Lorrie Sheehy, Neelam Sharma, Paula MacNamara, Catherine de Maid, Lomey Singh – all of whom became friends, and members of the Maenads drinking society, following an initiation that involved busking on recorders in town wearing bedsheet togas. I think we made about £3.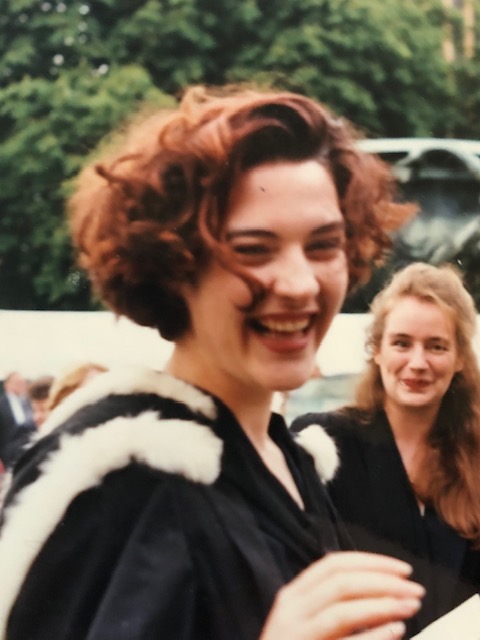 Being out of the town centre, Eddies always felt like a world unto itself. Back then, the campus was tiny, really just an L-shape of the old building and the new wing with the Okinawa Tower and I loved it for that. I was lucky enough to have a 'set' for three years in the old building and lived next to Sonia McBride. In my mind, Sonia, a vet, was one of the people (along with Edward Hagger and Damian Shaw…) who had just always been at St Edmunds – but it's a unique part of Eddies' character that friends are the people who you get on with here, not just those who happen to be in your year. One of the most sensible and capable people I've ever met, I credit Sonia with getting me through most of my Tripos, although she was also the instigator of many quirky (and possibly rule-bending) moments such as midnight punting and riding polo ponies from the Vet School round Eddies college grounds. 
I spent a lot of my time rowing at college, and I'm still not sure what possessed me to take it up (I still row, today at Lea RC in Hackney), being as it involved early mornings. I think it must have been the enthusiasm of Sebastian Bather, a Gurkha captain who had taken on himself to get a boat club going that didn't involve having rowed in the Olympics (The men's Blue Boat back then was often indistinguishable from Eddies men's May Bumps boat). Sebastian had a dream he called "Eddies 2020" that we would be Head of the River this year. He'd be proud of the progress the boat club has made.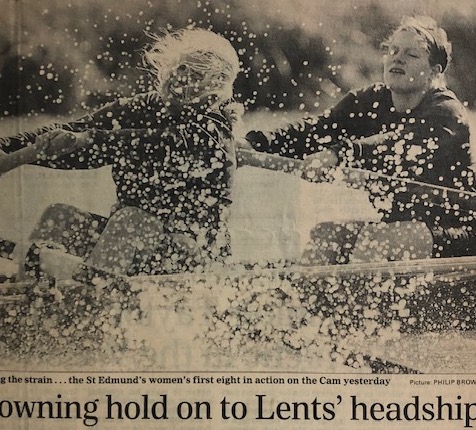 Back in the Lent term of 1994, though, our first women's Bumps boat was neither fast nor neat, but it was photogenic – with bow pair, Katie Snalune and Fay Neary, surrounded by white water, appearing large in The Telegraph's sports pages. By the second year I had gone totally boatie and rowed in First and Third Trinity 1st women's VIII for two years. I think I must have been the first Eddie's woman to get blades – even if it was in another college's crew. I did however manage to fly the flag when I ended up in The Times' sports pages wearing a St Edmund's boat club hat.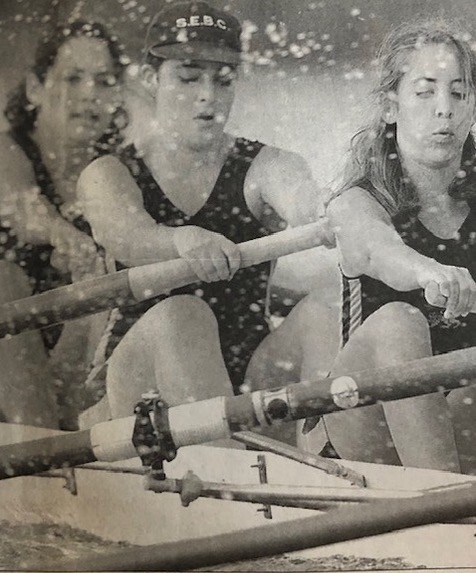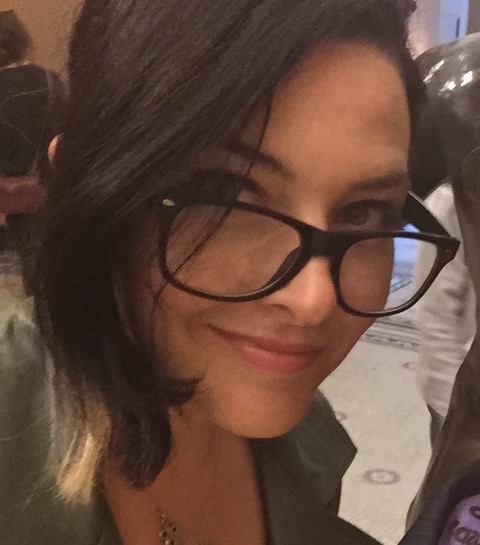 Looking back, I wish I could have had several lives at Cambridge – I'd love to have done Footlights, tried some of the more quirky clubs and turned out more than one piece for Varsity – thankfully I've been more prolific since, as a travel writer for the nationals for 20 years.
And I definitely would like to have made a 9am lecture, which I don't believe I managed in three years. Thanks to early morning outings followed by epic Eddies' breakfasts the finer points of South East Asian matrilineal societies are sadly forever lost to me. Thankfully they didn't come up in my exams.