Upon completion of my PhD in Immunology in 2007 with Nobel Laureate Peter Doherty and Prof Stephen Turner, after a worldwide search of the best labs to study the cell biology of the T cell immune synapse, I could not go past Prof Gillian Griffiths, who was a senior fellow at Oxford University. After being in Gillian's lab for only 7 months, she relocated us to Cambridge to take a Chair position, establishing a laboratory at the Cambridge Institute of Medical Research and a senior fellows role at King's College, Cambridge. When St Edmund's College advertised for a fellow, I jumped at the opportunity to be a part of college life. As a postdoctoral fellow, I had felt disconnected to the college experience which is such a big part of the Cambridge life. In 2008 I became part of St Edmund's college and moved onto residence into an apartment with my Scottish husband David, and became a Fellow steward. These were some of the best years of my life.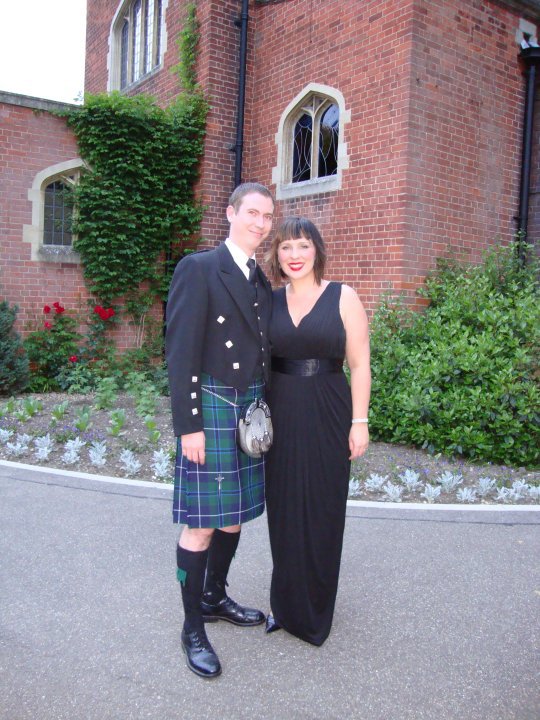 I expanded my knowledge and worked really hard at the CIMR, and then the week would finish with a high table dinner every Friday night. It was my responsibility to organise the seating plan for formal hall dinner on Friday nights. So needless to say, I became very good at Tetris! During this time I met some incredible people. St Edmund's was fortunate to host many distinguished guests so I participated in political and religious debate with the Archbishop of Canterbury among many other interesting academic visitors. One of the fellows at college, Prof Chris Ripley, was the Head of the British Antarctic survey at the time, and would entertain me with stories about his missions in Antarctica and his meetings with the Queen. Fellow Prof Helen Mason was an inspiring academic researching the sun. Jane Luzio and Judith Bunbury taught me a lot about English culture and were supportive friends. Father Michael Robson was a wonderful neighbour. St Edmund's is a place that attracts the brightest academics from all around the world so the conversation was always flowing and this was a time for personal development and growth.
I loved mentoring and tutoring students and getting to understand their motivations for study and help guide their chosen career pathways. I was particularly proud to be a part of a college where despite the small size, students represented 150 different countries. Diversity was celebrated at St Edmund's, which was something I was proud to be a part of. Whilst I was there, new buildings were accommodated to house families and there were several young students who could live with their children and study simultaneously. I was proud to be a part of a college that was so family friendly and understood that supporting all ways of learning was key to a diverse and productive society. I love keeping in touch with fellows and students alike and following their successful careers.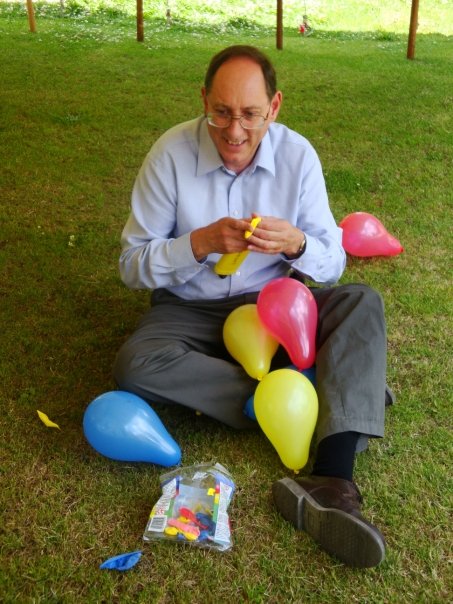 We enjoyed all aspects of Cambridge life, both academic and social – playing croquet on the lawns on Sunday, punting down the Cam, and having fun at the soirées and garden parties. I particularly enjoyed attending the Shakespeare plays in the college grounds and riding my bike around Cambridge and having picnics. Who could forget the annual St Ed's Panto! I dressed up with the fellows and danced to ABBA in some "too tight" white pants. What a hoot!
During this time, my husband and I started our family and I was pregnant during my last few months at St Edmund's in 2010. I had been a postdoctoral fellow for 4 years and I guess this was the signal that it was time to go home to Australia. We packed up and booked a flight home two months before the baby was due to arrive, but to our surprise our daughter, Tilly, had other ideas and was born premature at the Rosie Maternity Hospital. This was a time of anxiety and fear as we were living out of a suitcase and were about to move out of our apartment. I cannot thank St Edmund's College and my PI Gillian Griffiths enough for looking after us so well during this emotional time. The Head Master Prof Paul Luzio and current fellows allowed us to stay longer and helped us through Tilly's recovery so that we could bring her home (and not be homeless!). We will forever be grateful to St Ed's college and to Gillian for the kindness shown to us at this difficult but special time, and St Edmund's will always be Tilly's first home. I look forward to bringing her back one day for a visit. One of my graduated PhD students also went onto study postdoctoral studies in Cambridge so I have a continuing bond with Cambridge.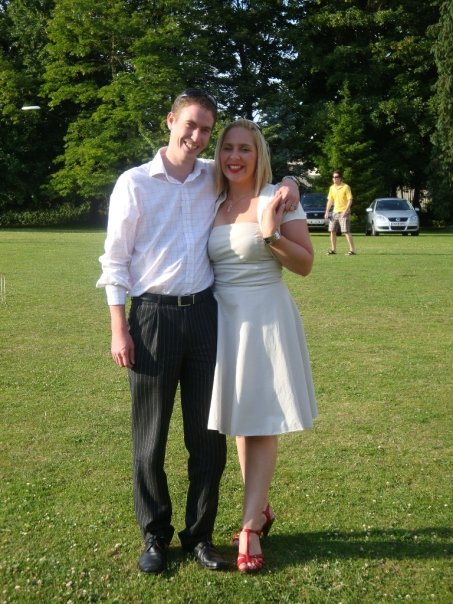 After I returned to Australia, I spent 5 years continuing my training during a second postdoc at the Peter MacCallum Cancer Centre, before being recruited to the Walter and Eliza Hall Institute of Medical Research in Melbourne where I have had my own lab for the past 4 years. In Melbourne, my team is working hard to design immunotherapies to treat both adult and paediatric brain cancer. This new wave of immunotherapy is taking the cancer world by storm so I hope to make a contribution to the field.
I live in Melbourne with David and Tilly, who is now nine (where does the time go?) and I will always feel connected to St Edmund's College, Cambridge. I treasure the friendships I made during my four years at college and beyond.